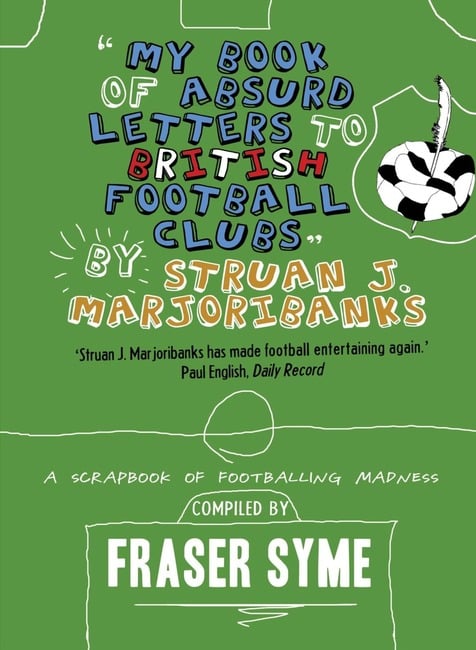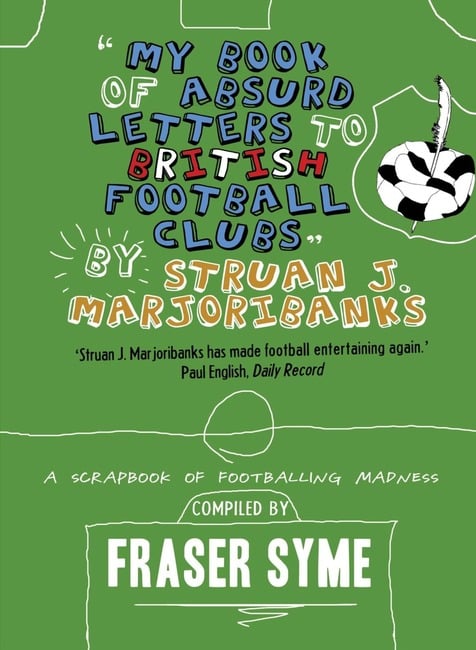 My Book of Absurd Letters to British Football Clubs by Struan J. Marjoribanks
£6.99
The most eagerly anticipated football book since Panini's 1986 football sticker album...
Struan J. Marjoribanks may own a soup factory, but he also writes absurd letters to football clubs. From the giants of Celtic, Arsenal and Chelsea, down to the minnows of York City, Stenhousemuir and West Ham, they all get the same Struan treatment.
Enter Struan's bizarre, Panini-fuelled world to discover how clubs responded to letters requesting that a dead budgie's ashes be scattered on the pitch; offering to supply inspirational music for the team bus; enquiring about a shoe lost during an exuberant goal celebration; complaining about a mystery chant which upset a child, and many, many more.
Also featured are a number of Struan's bizarre cartoon depictions of his dreams, and customised versions of his cherished 1986 Panini football stickers. All together these make a scrapbook of footballing madness not to be missed!
We and the charities greatly appreciate your support - thanks very much!